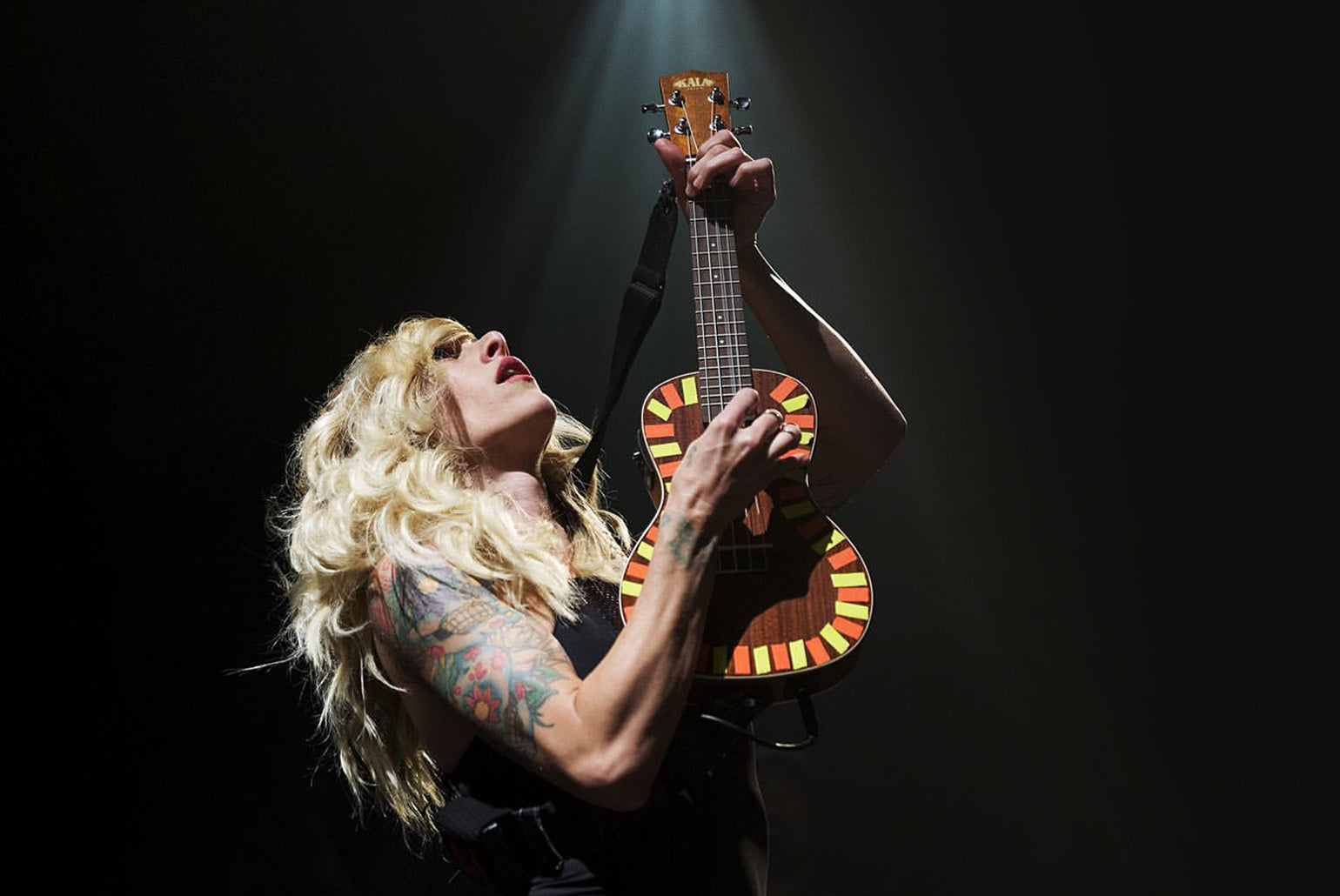 5 Ukulele Performances Not To Miss
Over the years, we have been fortunate enough to see our ukuleles take the stage with some of our favorite songwriters and performers. Whether accompanied by ukulele or playing it lead, our artists have a staggering ability to personalize and adapt Kala ukuleles to their own musical voice. With plenty of screen time here at Kala over the last few months, we want to share with you just a few of our favorite ukulele performance videos online:
Vance Joy - "Riptide" (Tram Sessions)
There is a lot to love about this performance. Vance Joy did this local pop-up performance of "Riptide" with Tram Sessions from his home city of Melbourne in Australia back in 2013. Intimate, cheery, and passionately performed, this session is a testament to the ability of a truly talented songwriter and performer to cut through the noise! All these years later, it is still a great deal of fun for us to watch commuters casually perking up at what was soon to become a global hit and a career-launching single. 
The ukulele in this video—now known to us affectionately as the "Riptide uke!"—is a tenor from our Satin Mahogany series.
Walk Off the Earth - "Royals"
We couldn't get very far in this list without including one of the many innovative performances from Walk Off The Earth. We are among the vast company of fans that eagerly await each WOTE installment for their out of the box approach and staggering group chemistry. 
This 2013 cover of "Royals" is based around a rotating cast of Kala mahogany ukuleles and U-Basses. It is also one of the few times we have ever seen a Kala in a performance alongside a didgeridoo! From rhythm sticks to bicycle horns, they continue to raise the bar for music videos and arrangements every year.
Corey Fujimoto
- "The Ukulele Experience"
Corey Fujimoto - Ukulele Experience Performance (Live at Polynesian Cultural Center - Laie, HI) from Kala Brand Music Co. on Vimeo.
This performance has remained a favorite here at Kala for years. Taken at the unveiling of the Polynesian Cultural Center's Ukulele Experience, Hawaii-born Corey Fujimoto brought his experience as a player to life by mounting a camera on the headstock of his ukulele for the entirety of his 30 minute set. Corey's range of ability, deep knowledge, and love for the ukulele have made him one of the instrument's greatest modern ambassadors.
This video features his custom Kala Elite, which he helped to design alongside our builders. Pay special attention to Corey's rendition of one of Bach's famed sonatas, originally arranged for the violin.
EmiSunshine
- "The Ghost of Hank Williams"
While many may not yet associate the ukulele with Country music, EmiSunshine strengthens that tie a little more every time she takes to the stage. A rising star in Nashville with a phenomenal voice, Emi and her ukulele have proven a phenomenal combination to both reimagine country classics and original material.
This live performance of her original "The Ghost of Hank Williams" surfaced this Spring and has become one of our favorites from the young songwriter.  Her clear and haunting vocals blend perfectly with the plucking of her ukulele, another from our Kala Elite series.
Kanekoa - "Sonic Fruits"
If this is your first time hearing Kanekoa, you are in for a treat! Self described as "ukulele powered Hawaiian reggae folk rock," the band has been wowing the islands with their tight and lively performances since 1999. Drummer Bill Kreutzman has even called them "The Hawaiian Grateful Dead."
Arranged for lead ukulele, rhythm ukulele and U-Bass, this Kanekoa performance of "Sonic Fruits" was filmed right here at the Kala HQ in Petaluma, CA. If your foot is not tapping, your volume may be too low!